During yoga today, the teacher read an excerpt at the beginning of class and then once again at the end of class. It resonated.
"I define connection as the energy that exists between people when they feel seen, heard, and valued; when they can give and receive without judgment; and when they derive sustenance and strength from the relationship." – Brene Brown
The search for the quote when I got home, led me to it's original author and a talk she presented on vulnerability. It was lighthearted but thoughtful. It's about being authentic, and true, and of course vulnerable. I think it's worth watching maybe even more than once.
During this talk she spoke of courage which reminded me of a quote that also resonated with me on Instagram about a week ago. How ironic that she was the author of the quote as well?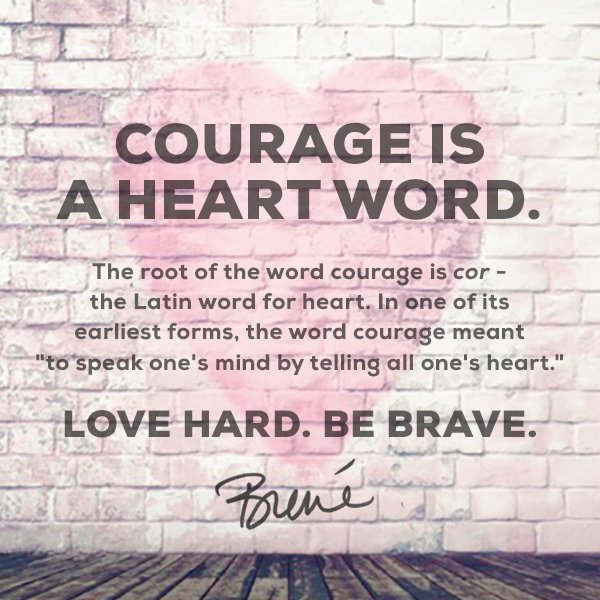 Being able to tell all the chapters of my heart can lead to connection when the person they are presented to has the capacity to open the chapters, read the chapters, and love me all the same. And of course vice-versa.
Here's to courage, vulnerability, and connection.